A Short History of Awareness Ribbons
In 1979, a group of 52 American diplomats and citizens were held hostage for over 400 days when a group of Iranian college students took over the U.S. Embassy in Tehran. The event brought about the use of yellow ribbons for awareness when the wife of one of the hostages, Penney Laingen tied yellow ribbons to trees. Inspired by the song "Tie a Yellow Ribbon Round the Ole Oak Tree," she turned the ribbon into a symbol of her longing for her husband to come home. It caught on incredibly, fueled by a rise in patriotism due to the crisis. She was even asked to tie a yellow ribbon to the National Christmas tree, giving her cause a larger audience than ever.
The military ties of awareness ribbons continued well into the 1990s when they were used to commemorate soldiers in the gulf war. However, this all changed when the AIDS crisis devastated the country. The AIDS virus impacted mostly underprivileged minority groups, and because of this, it was vastly ignored until it couldn't be. The virus felt unstoppable and many people felt they were fighting an uphill battle against a system that did not want to help them. Activists introduced the red ribbon, a symbol of their passion for the cause and their determination to find a cure. This same year, breast cancer awareness ribbons were introduced, created by Charlotte Haley. They were born from the same spirit of activism and need for change, and to this day pink ribbons are a well-known symbol for this movement.
"The Year of the Ribbon"
1992 was such a big year for the cultural impact of the awareness ribbon, the New York Times even named it "The Year of the Ribbon," leading to a huge boom in ribbon merchandise. After that, T-shirts, keychains, and tattoos of ribbons were not uncommon in American culture. The tragic events of the early 2000s also fueled this, with red white and blue ribbons being used after The September 11th attacks. This brought about the invasion of Afghanistan and the Iraq War, and Americans once again used the yellow ribbon in support of their troops.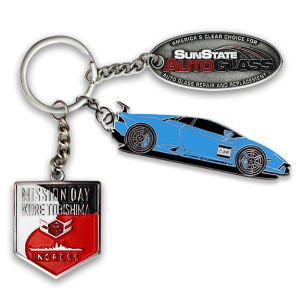 Awareness Ribbons Today
Many people have causes that are close to their hearts. Now more than ever, people seem to be more socially aware and in general more invested in political and social causes. While there are some causes with a lot of recognition, most causes go unnoticed by everyday people. There is no better or easier way to raise awareness for these causes than a lapel pin.
With a variety of ribbons, you can raise awareness for many illnesses and causes. These include breast cancer, animal abuse, mental health, global warming, LGBT issues, and the list goes on and on.
It can be very empowering to proudly take a stand on social issues like this. Not only can you use pins to raise awareness, but they are also a conversation starter. They give you a chance to educate those around you on issues and causes that you're passionate about. Alone, we can only accomplish so much, but together, we can make a great difference.
Start a conversation with an awareness pin today with our free quote form.