Enamel pins have recently become a huge trend. They open up so many possibilities to express yourself. You can wear them to support a brand or organization, show off your personality, or even just brighten up your fashion. Pins have a large community surrounding them because they let your creativity shine through. It can, however, be hard to find a pin for your specific interest, and maybe you've wondered just how you can bring your unique ideas to life.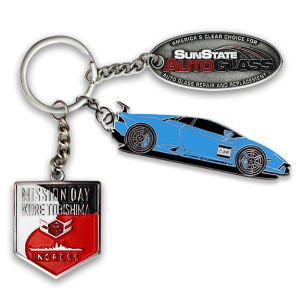 Design
The first step to making any pin is the design. It's important to keep in mind that you're working with a small canvas, so it's best to keep the details and fine lines to a minimum. The simpler your design the better. Enamel pins are made with a stamp that is pressed into metal, and this creates a recessed design that is cut out to shape for the base of the pin. The depressions are then filled with enamel paint, separated by the raised walls that match the lines in your design. This is why it's best to always simplify your design keeping in mind the constraints of such a small canvas. You don't have to be an artist to design a pin, simply stick to your idea and keep it minimal.
Types of Pins
After you have some artwork, you have to decide which production style you'd like for your pin. It's important to do deep research on the different types of printing processes. They all vary slightly and each process provides a different look, feel, and sometimes even weight for your lapel pin design. It's important to choose the right one to make your pin look its best.
Hard enamel pins have a smooth finish, but they don't allow for as much color. Soft enamel pins aren't as durable, but they might be your best option, as they have a textured pin surface that allows for more detail and a slightly lower cost. Die struck pins don't allow for color, but they are the fastest to produce, and allow for an antiqued look. Silkscreen pins allow for colors to touch with no metal separation. They are perfect for small businesses that want to perfectly reproduce their logos. If your design needs gradient colors or shading, offset printing is the way to go, as it provides a way to print an image directly onto the pin. Overall, they're all proven techniques that make for a beautiful product, so go with what best showcases your design!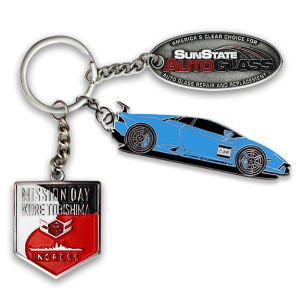 Manufacturing
Once you have the basics of your design down, it's time to find a manufacturer. As I mentioned before, pins require a small stamp to be made and pressed into hot metal. This can be tricky to do if you don't have the right materials. The best option is to find a service that provides you with the resources to actualize your design. Most of these services have a factory they work with and are able to estimate the best cost for you. Of course, it always helps to order in bulk.
Packaging
After following our steps, you should have most of the process done. One thing you might want to consider is the packaging you request. Usually, they'll offer you choices in bags or small cases. This is up to how you will be distributing your pins. If they are for reselling of any kind, small plastic bags will do. Most people provide a cute and creative presentation card that makes their design pop. Although you might want to splurge on a small velvet bag if you don't want to do your own packaging. Small cases are better for events like weddings, as they provide a nice way to display the souvenir.
If you're in the process of making your own enamel pin design and you're looking for a way to bring your idea to life, you're in the right place! We have a quick and easy quote form that allows you to create your own custom pin using the steps we've outlined for you.